Breakouts of lava remain active near the ground crack system and former geothermal well site, as well as closer to Pu'u O'o vent. The leading edge of the active breakouts, at the lowest point was noted to be found 1.2 miles west of Kaohe Homesteads, and .3 miles northeast of the old geothermal well site, now abandoned. Downslope of the crack system, no signs of activity have been observed recently.
Kilauea summit begins an inflationary trend as of yesterday afternoon, along with the level of the lava lake within Halemaumau Crater rising. Pu'u O'o vent also has been discharging an increased level of lava.
Civil Defense announced their intention to re-open Pahoa Village Rd. coming soon, as long as the lava near Pahoa continues to remain inactive. As well, their command center will be downsizing temporarily under the same terms.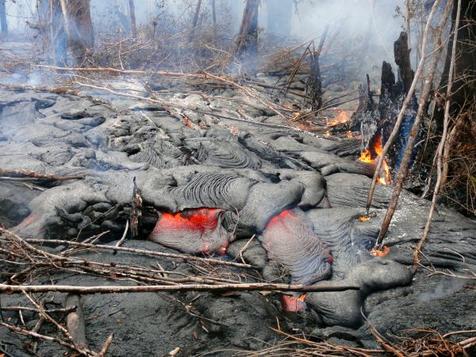 Photo credit: USGS - Hawaii Volcano Observatory - Current breakouts burning forest on the edges. The lower breakout location is approximately above Black Sands Subdivision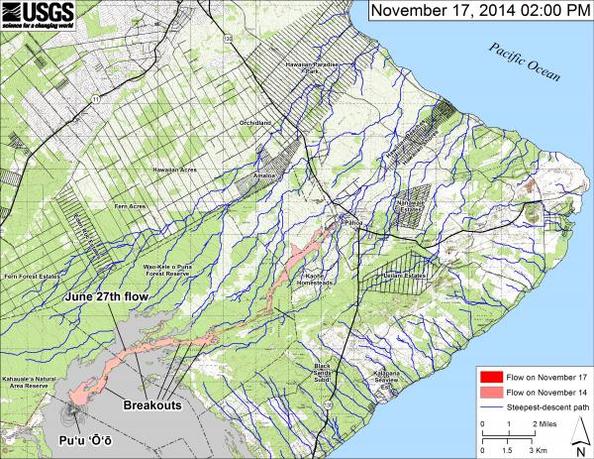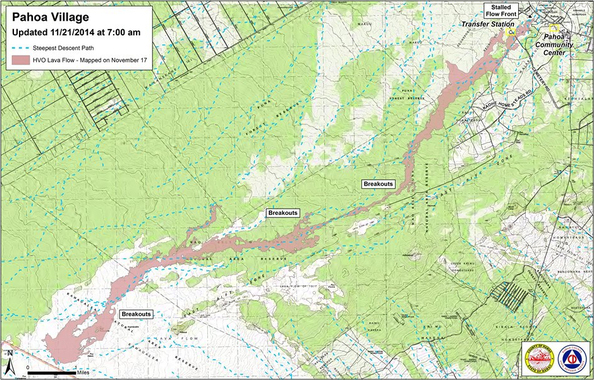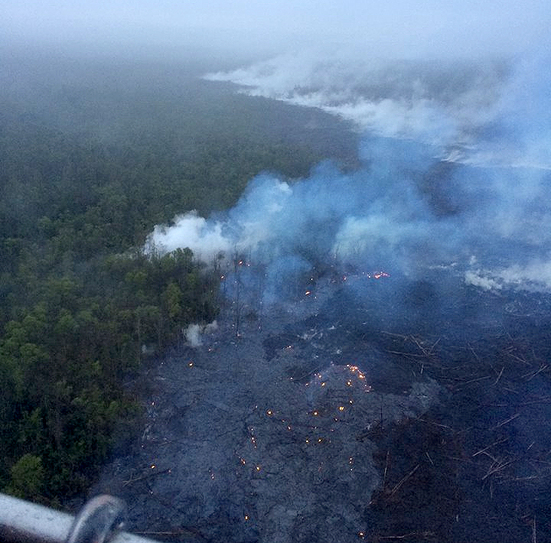 Photo credit: Hawaii County Civil Defense